Check it out, bad card games
---
Don't you miss the gripping thrill of playing hokey blockey games on a computer without an internet connection? I thought so. Here's a list of my silly card games that run on modern computers but look as if they've lurched straight out of a late-nineties grey-on-teal-fest.
---
2048
In about 2013, the tile game 2048 suddenly became popular. Because I'm extremely lazy I won't describe it here, but it's fun and you should play it now.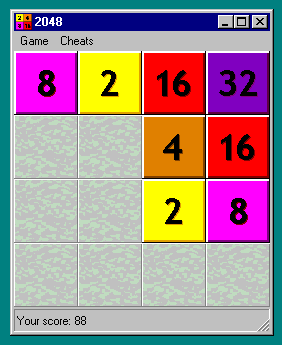 ---
Dada Cards
This is apparently how toddlers play card games. In Dada Cards, everyone is a winner! I haven't gotten around to making a "score" function yet, but hey, you don't need external validation when playing any single-deck card game imaginable in the universe, do you?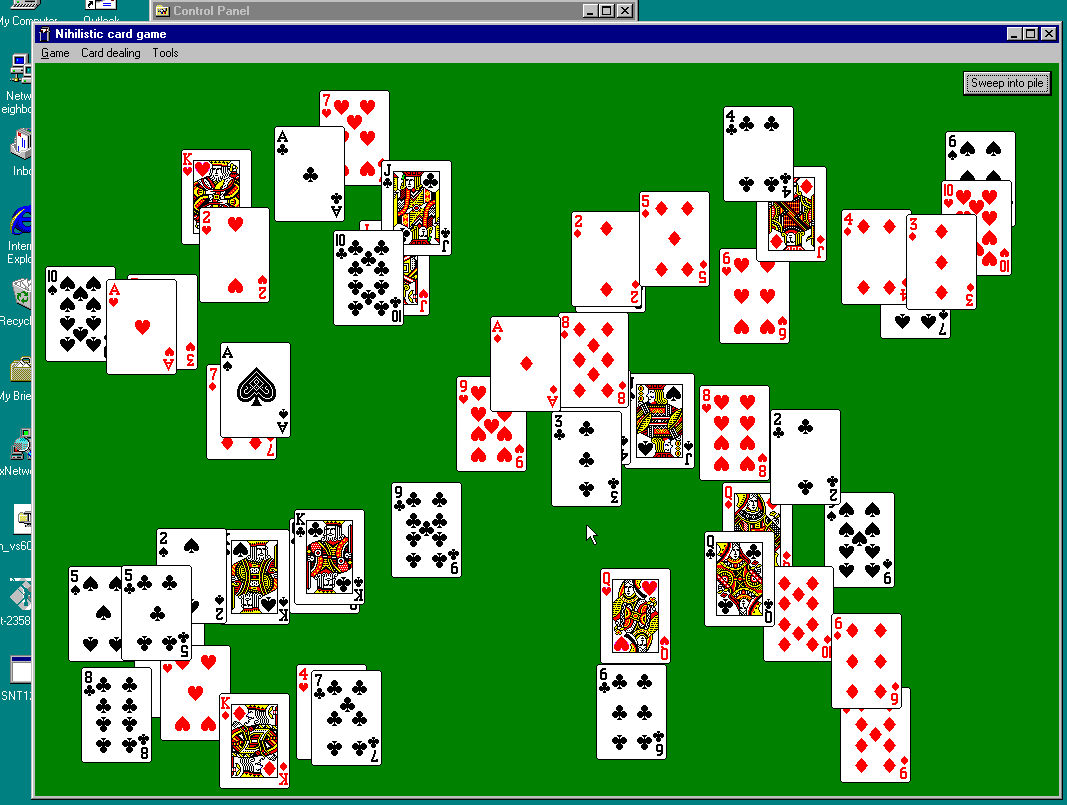 ---
Conway's Game of Life
Probably every computer science student's first project is to implement Conway's Game of Life. Well, here it is in Visual Basic 6.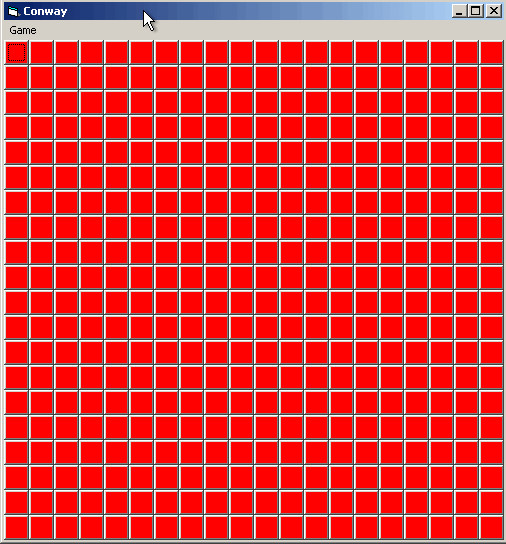 ---
Uh, okay, that was it. Hope I win the webmaster's award!