Are pushy strangers ruffling your feathers?
In a fowl mood when people get too close for comfort?
---
Struggling with social distancing? You need a Personal Protection Goose!
Your personal gaggle of geese will ensure others stay at least 1.5m away
Careless strangers in the supermarket will be kept at bay with honking and hissing
Options to suit every budget, from trainee geese to professional ex-police geese
Highly-trained in Krav Magoose and Aikiduck
---
Testimonials
Luigi from Preston

"Before I had Gaston, my Security Goose, I was afraid to go on the streets. Too much risk of coronavirus. Now, I happily go to Psarakos on the weekend with my wife, nobody makes us worried of catching anything, Gaston keeps them away."

Irene from Footscray

"People in the supermarkets kept jostling me, especially in the toilet paper aisle. I could hardly get to the shelves. It has made the world of difference to me, having my Security Goose Gerty by my side - she gives one honk, and those toilet paper hoarders move aside!"

Webster from Penrith

"Coming out of a life of crime, I was thankful for a job with Security Geese Pty Ltd. They helped get me back on my feet and trained me up to use my skills for good. Security Geese Pty Ltd have been very good to me and I endorse them as an employer."
Facts about waterfowl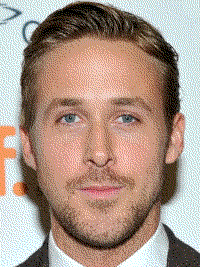 Our CEO Bryan Grimsby is a life-long waterfowl enthusiast. This combined with decades of experience in the security industry is why you can be confident that your Security Goose will have your back.
The category of waterfowl includes ducks, geese, swans, and many other species. They are all amazing in their own right. Consider the elegant swan, the irate goose, or the discreet duck.
The scientific name for waterfowl is anseriformes. They are one of only two types of modern bird to be confirmed present in the Mesozoic Era, alongside the dinosaurs.
The word "goose" is a direct descendant of the Proto-Indo-European root ghans.
Geese are monogamous.
Swans usually mate for life, although divorce sometimes occurs.
The oldest recorded goose was a gander named George, who lived to be 49 years old!
---
Enquire now on 03 5752 5007!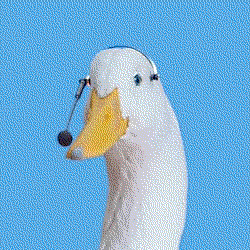 Call our goose hotline on 03 5752 5007 now, 24/7!
Our operators are ready and waiting to take your call. Or duck into our office on Swanston Street in Wangaratta.
You can also sign up for the Security Geese newsletter. We won't give your address to third parties, and won't use it for marketing purposes.
---