ようこそ、Miraiの部屋へ
---
SOCIAL
Using <a Miraiの部屋> lets you link to places on the same page.
---
Facts about cats
ようこそ、この昔風でとてもクールなデザインのWebサイトへ!!

Cat Cat Cat
---
Facts about waterfowl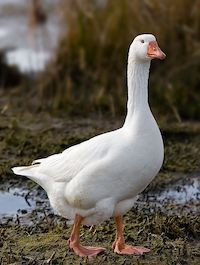 The category of waterfowl includes ducks, geese, swans, and many other species. They are all amazing in their own right. Consider the elegant swan, the irate goose, or the discreet duck.
The scientific name for waterfowl is anseriformes. They are one of only two types of modern bird to be confirmed present in the Mesozoic Era, alongside the dinosaurs.
The word "goose" is a direct descendant of the Proto-Indo-European root ghans.
Geese are monogamous.
Swans usually mate for life, although divorce sometimes occurs.
The oldest recorded goose was a gander named George, who lived to be 49 years old!
---
Links
HTML Tutorial at W3C. Perhaps you'd be interested in learning more about HTML. This simple introduction teaches you about links, images, and formatting.